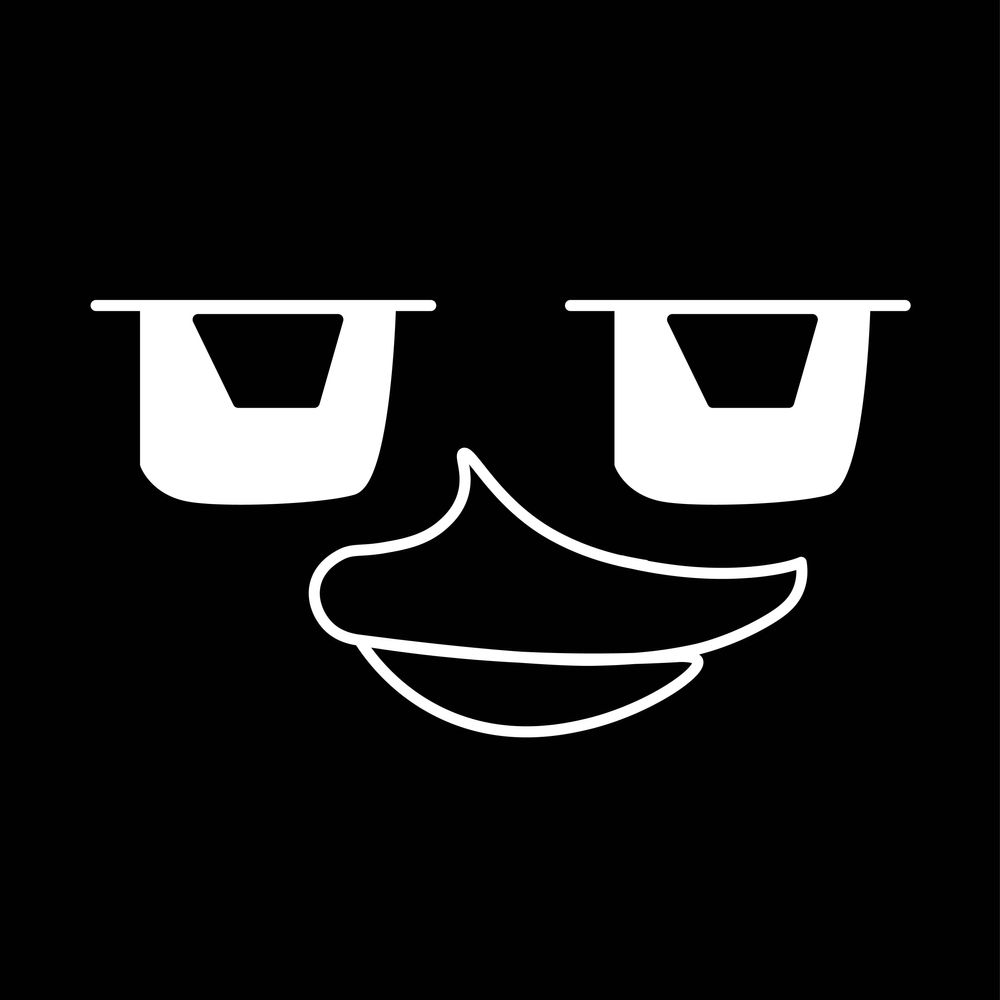 BAD PENGUIN is an artist collective made up of musicians, lighting designers, visual artists, builders and dreamers.
Our mission is to create extraordinary audiovisual experiences to share with the world.  Through a HARMONY of LIGHT + SOUND, we seek to promote a culture of HAPPINESS, LOVE, UNITY and RESPECT for ALL. 
We LOVE that YOU are here to be part of this experience with us!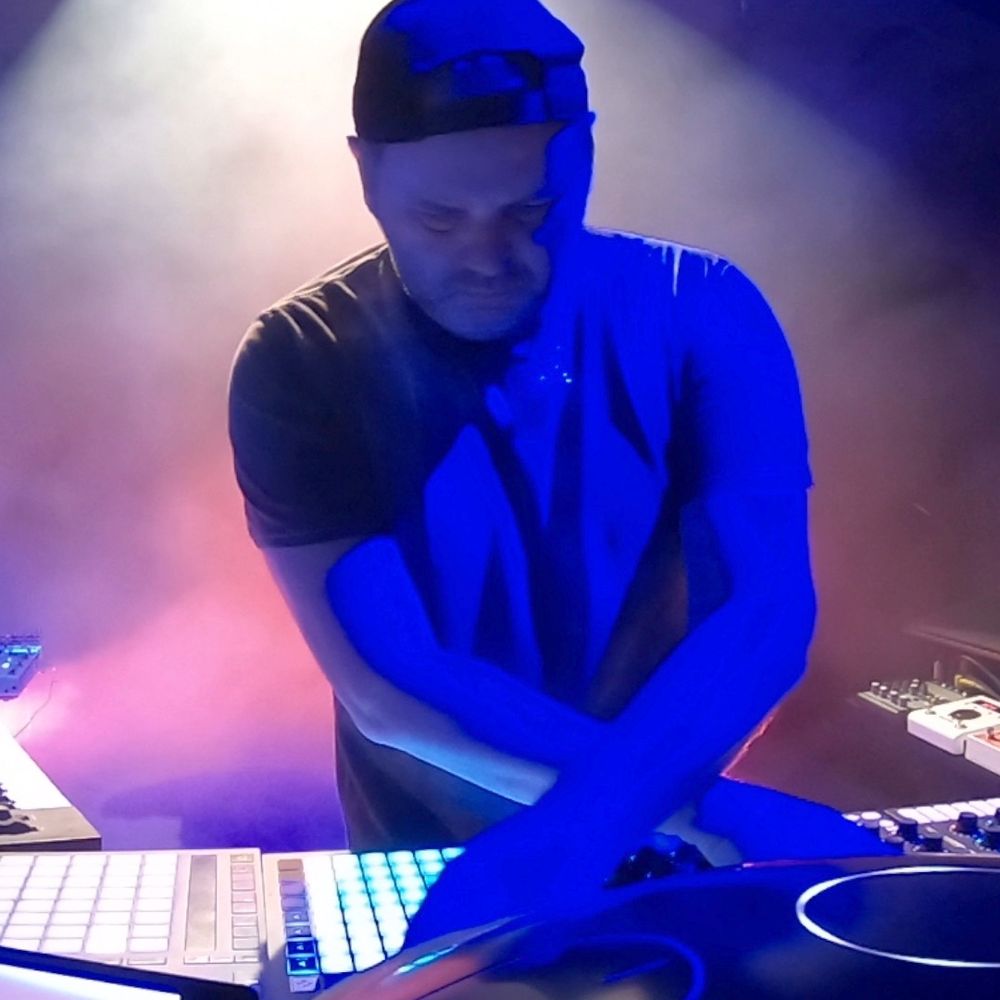 CHRISTOPHER TYNG
Music Artist "ARKITXT"/Producer/Technologist
Christopher Tyng is an American musician, songwriter, producer, composer, and technologist.  He holds numerous awards from BMI & SESAC; two OFTA nominations and a win for best TV theme (Futurama). Music from his scores and projects have been streamed millions of times by fans the world over. Tyng's new electronic music project ARKIT)(T  ("Architects") is a mash-up of live musicians, EDM, DJ routines, and cutting-edge visual performance.  He is the founder and Executive Producer of the GROW MUSIC PROJECT, a "pay-it-forward" indie-music artist incubator; and is a founding member of the new artist collective BAD PENGUIN.
As a musician, Tyng draws on a broad knowledge of musical cultures, styles and genres, bringing a unique approach to the music he creates.  From songwriting and producing bands, to scoring with live orchestras, to performing everything himself, Tyng is equally at home in front of the microphone, behind the faders in the studio, onstage performing live, or creating bespoke sound design libraries with his extensive collection of acoustic, electronic, and world instruments.  With every project, Tyng continues to cultivate new musical territory that is memorable, emotional, and compelling.
In his work composing original scores for television series and films, Tyng's notable projects range from the electronica and neo-soul music on USA Network's hit series SUITS to the moody score for the Golden Globe nominated drama RESCUE ME; the indie-influenced score for the genre-defining hit FOX series THE OC; and the space-age-retro electronica theme and live orchestral underscore for Matt Groening's Emmy award-winning FUTURAMA. Rounding out his scoring resume are numerous scores and songs for independent and major TV and film releases from ABC, NBCUniversal, Warner Bros., Sony, FOX, HBO, Touchstone, Polygram, and Interscope - among many others.
Known to be on the cutting edge of music and music technology, Tyng is accomplished at inventing custom instruments, music equipment, performance environments and workflows. He is behind the systems design and implementation of multiple commercial studios for his own use, as well as a post/dubbing studio for Futurama at 20th Century Fox.  Tyng's current private studio complex is noted as one of the most creatively inspiring and technically sophisticated studios the world over. It includes a unique revolving-floor control room (where the engineer/producer remains in the acoustic "sweet spot" of the room - no matter what workstation/console is being used); a multi-camera soundstage and performance space with full concert-lighting trusses; editorial suites; and additional recording/writing rooms that house a carefully curated collection of acoustic instruments, vintage analog and modular synthesizers, and boutique recording equipment. Tyng is innovative in his use of the studio's main workstation platforms Avid Pro Tools, Apple Logic Pro, Ableton Live and NI Traktor.
Tyng is a founding member of BAD PENGUIN, a new artist collective that is expanding the boundaries of integrated live music and live visual experiences.  Building on the success of PYRAMORPHOSIS, a custom-fabricated 30,000 pixel-mapped LED Art Car and performance stage that debuted at Burning Man 2019, BAD PENGUIN is getting ready to debut BOX of D'LITES - a 225,000 3-D mappable pixel light "cube" that can be performed like an instrument to match the music emanating from the stage within. Tyng's new EDM project ARKIT)(T will be one of the acts featured in upcoming performances.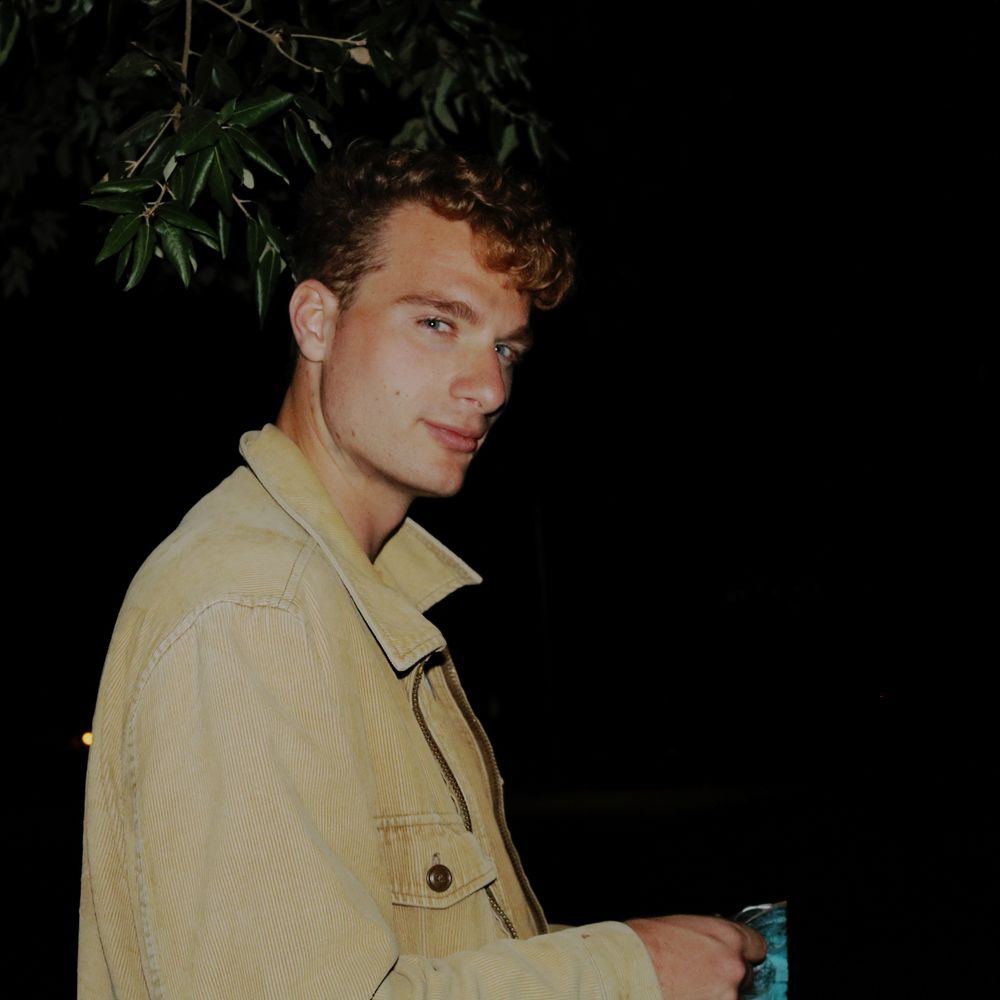 Israel (Iggy) Cohen
Marketing and Promotion, Sound Mixer
Israel Cohen graduated from SBCC with a degree in Marketing and Music Technology. Studying under Dominic Camredella at Santa Barbara sound he found a passion for recording music and began tracking his own projects as well as others until he eventually started his own studio. During that time he ran hundreds of shows at Santa Barbara venues such as Velvet Jones, EOS, SOHO, and countless others. Currently he performs in the pop electronic duo Kadillac with his step cousin Sasha Cohen.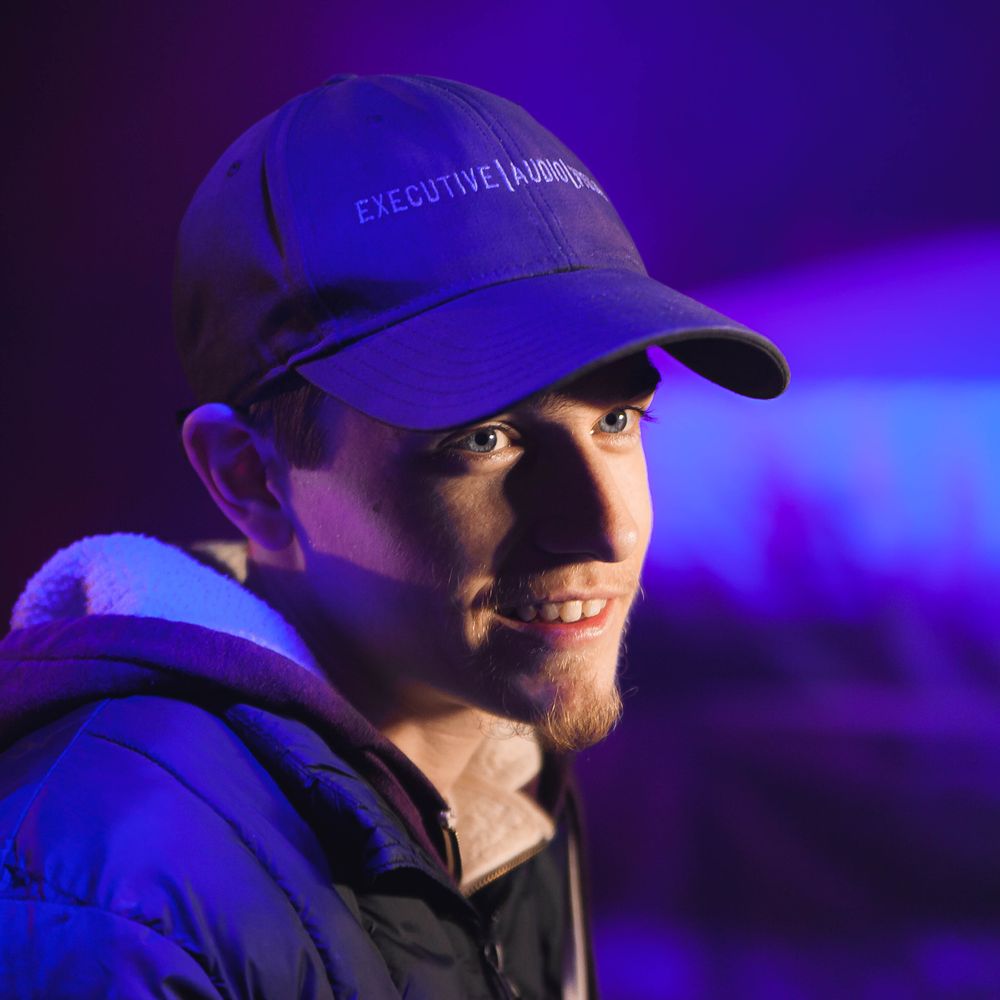 NICK SEAMAN
Lighting Designer/Production Team
Nick Seaman has been active in the lighting design and production community for the last six years, working on all types of shows ranging from touring dance productions to small town concerts and events. With a specialty in dance/theatre lighting design, Nick is able to use his knowledge of story telling and art interpretation through lighting to ensure many memorable moments throughout our shows.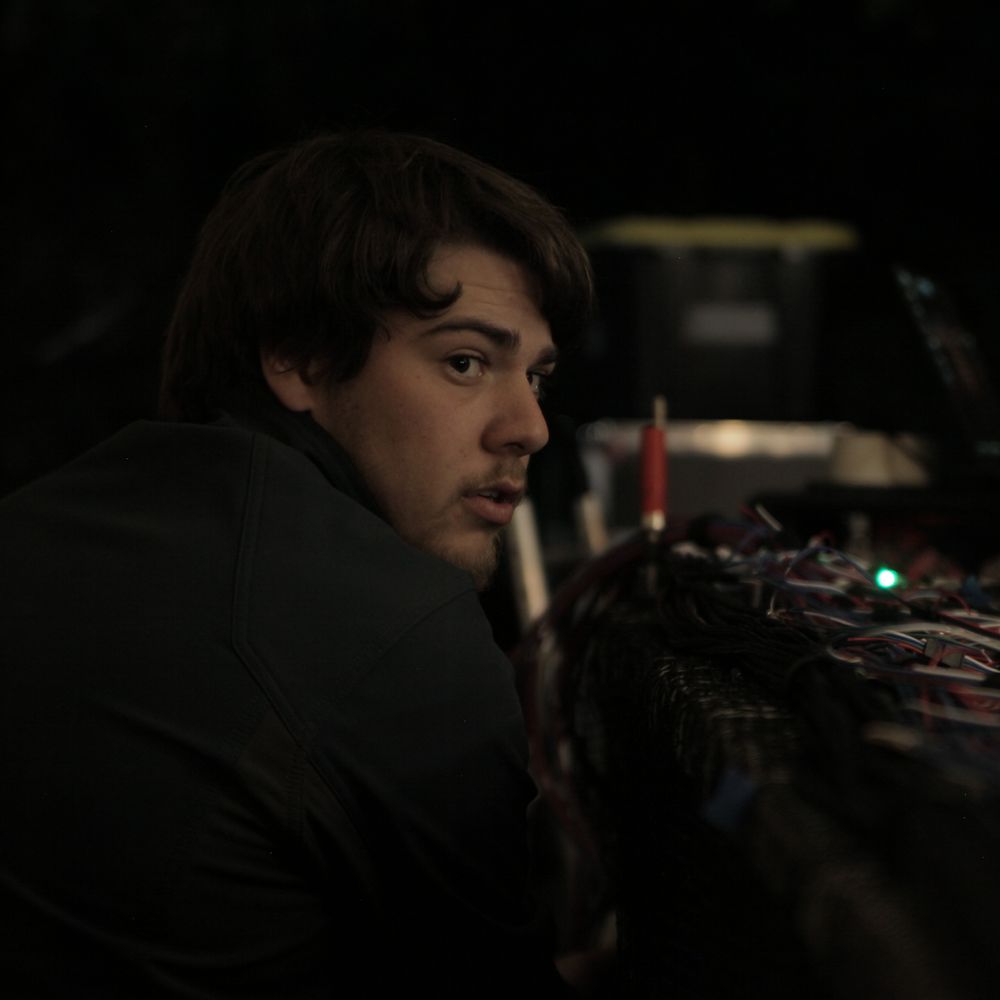 BRIAN MILLER
Resolume Editor/Builder/Production Team
Brian Miller has been working as a lighting engineer in Santa Ynez Valley for several years now. Since he joined the Bad Penguin team, he has branched out into the manufacturing set pieces for the shows and and editing footage that is used on our custom made LED video walls. With his experience as a lighting engineer, he has played a major role in bringing the visual aspect of our show to life.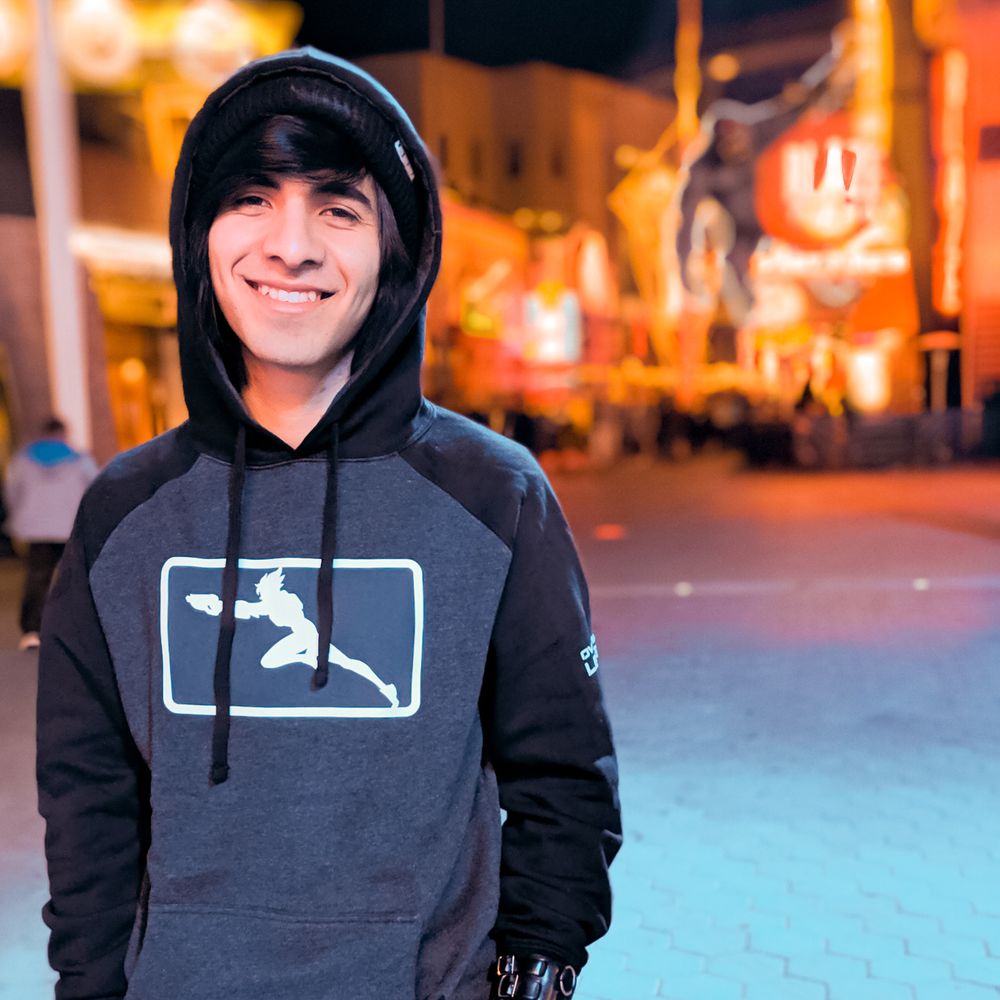 MOISES URIARTE
FILMMAKER/VISUAL ARTIST/LIVE STREAM TEAM
Moises Uriarte is a young filmmaker from Santa Maria, CA. He made his first short film, a satirical version of the ring, with his cousin when he was thirteen. When he was seventeen he started a YouTube channel with his friend and managed to grow his audience to about 20k followers on instagram.
During his first year of college, Moises became dissatisfied with the quality of the content he was producing and he decided to take a break from YouTube in order to learn more about production and improve the quality of his content. After his year-long hiatus from youtube, he made a few more videos and decided that his passion lied in working behind the camera. After this realization, Moises switched his major to Film and used his knowledge and experience from YouTube to give him an upper hand in his production courses. He has had a film premiered at the Annual Allan Hancock Film Festival every year since he joined the program, and even won an award for Runner-up for Best Narrative in his second year. In February of 2020 he participated in the Skills USA Film competition and Co-directed a film with his classmate, Nathan Kanakanui, that won Best Narrative the same year Moises won Runner-up. They placed second in the competition and were on track to advance to the state level competition before it was cancelled.
Moises now works at Bad Penguin creating several forms of visual content in order to connect us with our audience. He curates online content for the artist collective, creates 2D and 3D clips for the LED video walls, and runs the live broadcast of our shows. He has spent a lot of time assisting in manufacturing the newest LED video walls and capturing behind the scenes photos and videos of the process.